Ride Calendar
If you use Google Calendar, use the "+ Google Calendar" button below to add this calendar to your list of calendars. This way you will receive any updates that might be made to our ride calendar, and see all the Kidical Mass rides on your own Google Calendar.
If you prefer, you can copy individual ride events to your own personal Google Calendar by expanding a particular ride listing and clicking "copy to my calendar". However, this method will not show any changes we make to the ride listing, so please check back here to make sure you have the most up-to-date details!
Alternatively, you can also use the link below ("calendar.ics") to import the Kidical Mass ride calendar into another calendar program, provided it supports iCalendar specification (which many do).
calendar.ics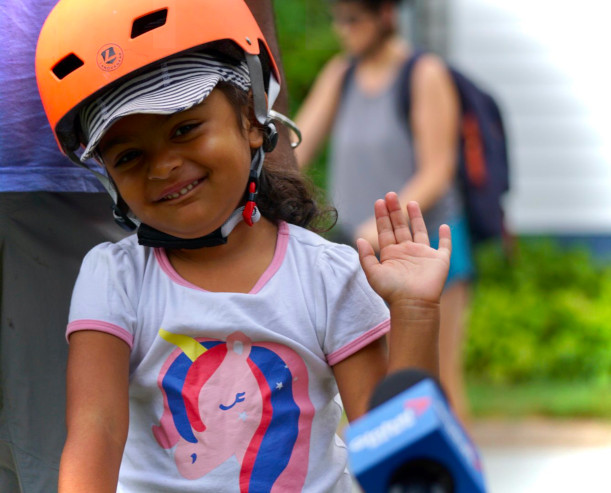 Photograph by: Alexa MacLean